Thanks for being a loyal Google Fonts for WordPress user. We'd like to offer you an exclusive 30% discount off our premium plugin. Use the coupon code UPGRADE to get 30% off your order.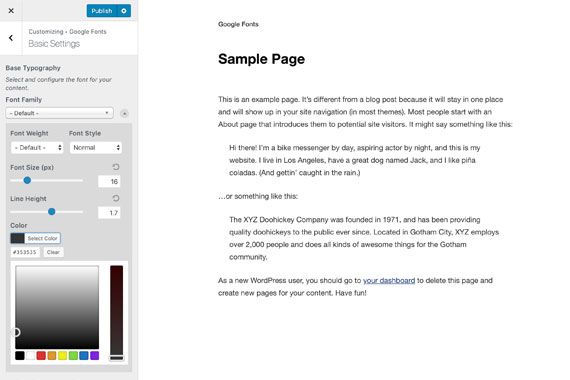 🎨 Font Size and Color
Take your customization to the next level with font size, color and line height settings.
⚡️ Optimized Font Loading
Optimize performance by loading only the font weights you use. Up to 400% faster.