The basic settings panel was created for projects where you want to use one or two fonts across the entire website.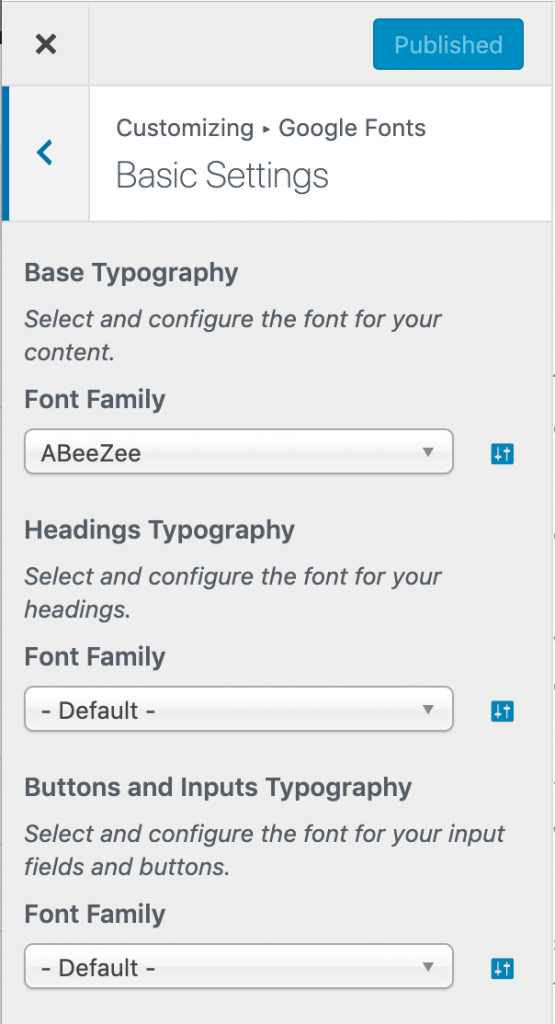 The 'Base Typography' setting will change the font of most elements on your website, except those that have been specifically styled – most commonly headings.
If your changes aren't taking effect, you may need to enable the 'Force Styles' setting.
Clicking the blue icon to the left of the 'Font Family' will reveal additional typography controls: